SecurShade by Window Modes provides safer, more energy efficient learning environments with enhanced window shade solutions
Available in manual and motorized options that can integrate with existing Building Management Systems or let Window Modes bring the full solution to you.
Make your school safer and more comfortable so they can focus on what matters.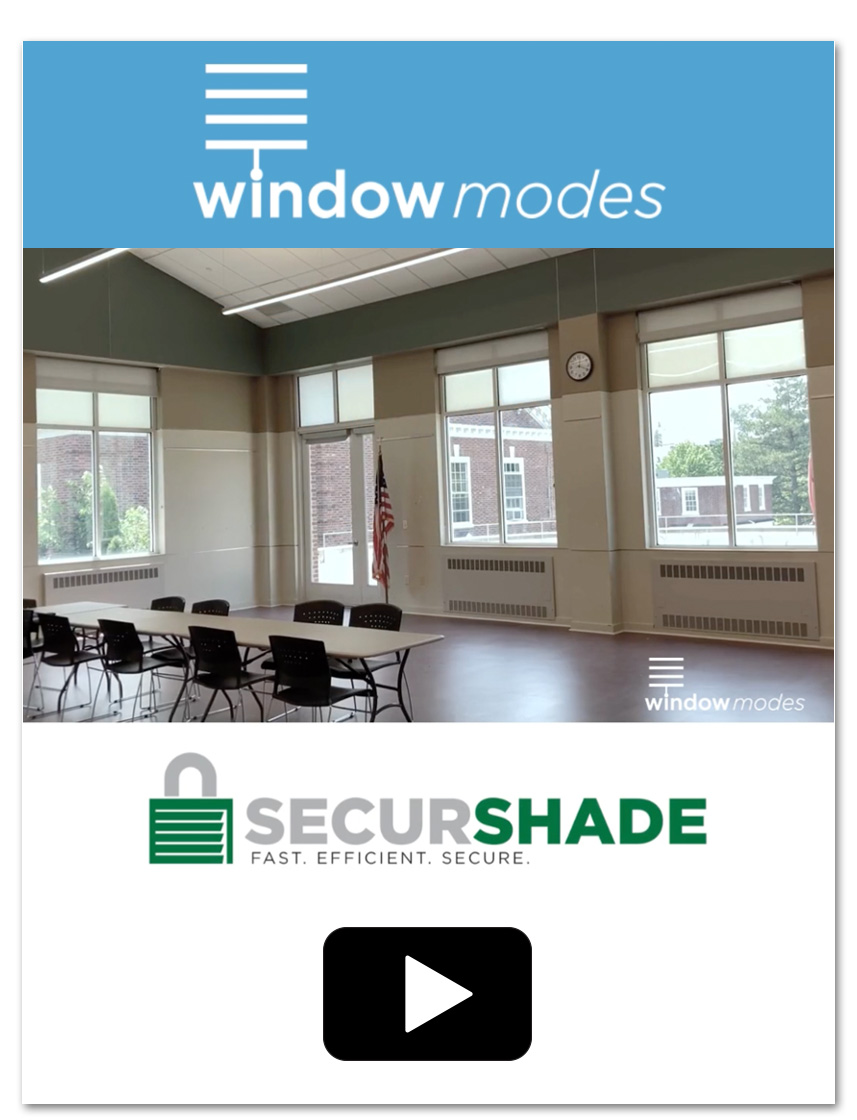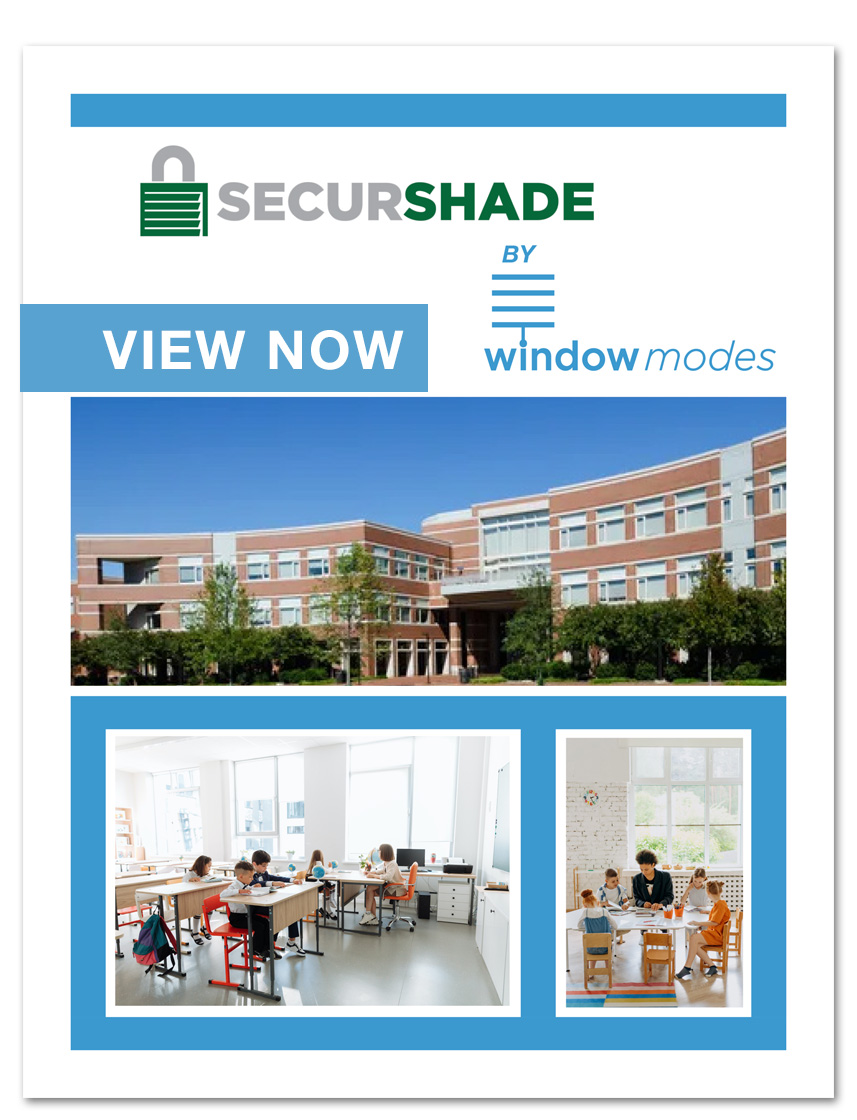 View our brochure for more details.
---
MAKE YOUR SCHOOL SAFER
Engage emergency closure of all shades at the press of a button
Receive instant notification via text and on screen displays when and where an alarm is triggered
Adapts to a wide range of emergency readiness plans that can vary from district to district
Control of all shades can be given to first responders and emergency personnel
Powerful visual notification of a building-wide lock down alert
Instantly blocks lines of sight in active shooter situations
Protect from dangerous weather conditions
Bi-directional feedback for motorized shades, know and control the position of all shades in building.
ENERGY EFFICIENT EVERY DAY USE
Under regular everyday use, SecurShades let natural light in while keeping heat out in summer and retain heat in winter.
Motorized shades can be programmed to raise and lower during certain times of the day to optimize energy efficiency and create a hands-off solution to operate shades in the classroom.
Building Management Systems can synchronize window shades with HVAC systems to provide the ideal environment.
OTHER APPLICATIONS
SecurShade was primarily developed in response to requests from our K-12 school clients, but can be used in conjunction with home security systems or other public and private applications:
Post-secondary and specialty schools
Government buildings
Houses of worship
Planned Parenthood clinics
Research laboratories